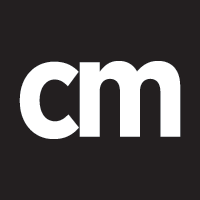 Camden Film Club will discuss 2 health food documentaries
The Camden Public Library's Friday Film Club plans to meet at 4 p.m. on Friday, January 21 on Zoom to discuss the films "Forks Over Knives" and "Fat, Sick, and Nearly Dead."
Both are healthy eating documentaries and should be viewed before the online discussion.
"Forks Over Knives" compares the Western diet with that of other countries, which have lower rates of cancer and heart disease. He challenges authorities who seem to ignore the link between meat and dairy consumption and disease in order to protect the status quo in the United States and touts the benefits of plant-based foods, according to a press release from the library. .
"Fat, Sick, and Nearly Dead" follows Joe Cross on his journey to find a more natural way to deal with a debilitating autoimmune disease. With doctors and conventional medicine unable to help, Cross swapped junk food and hit the road with a juicer and generator in tow, vowing to drink only fresh fruit and vegetable juices for 60 days. .
To request a Zoom link for the chat and details on how to watch the movies, email [email protected].
The Friday Film Club meets on the third Friday to discuss a wide variety of films and documentaries. New members are always welcome.
More information about this and other Camden Public Library programs is available online at librarycamden.org.
" Previous
The ice fishing tournament on Crowell Pond will take place on January 22
Following "
NH University Nominates Students to Local Dean's List
last articles
Obituary

Obituary

Community

Community

Community