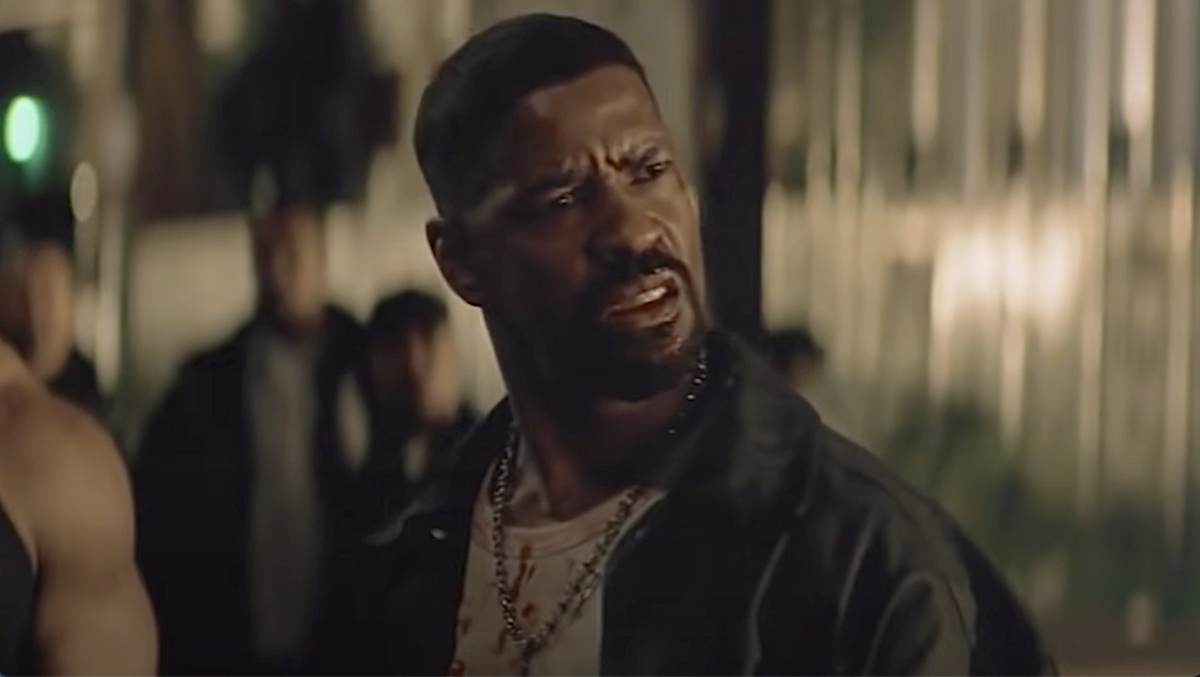 Denzel Washington had a super funny reaction to the iconic scene from Ethan Hawke's training day
Have you ever wondered who chooses the music video that airs at the Oscars in front of each nominated actor when their name is read in their category? We can tell you, it is not the actors who choose it. More often than not, they're taken aback by the selection, caught off guard by an awkward scene that's shown out of context, or isn't powerful enough to justify why they were picked for an Oscar name. But that was not the case for Ethan Hawke.
Hawke was nominated for Best Supporting Actor for Training day, and when the time came to read his name, they used the clip of his character, a policeman, pushed into a tub with a shotgun in his face. It's one of the most intense scenes in the whole movie, and the one that actually made Hawke's co-star Denzel Washington a little jealous. As a guest on CinemaBlend's official podcast ReelBlend, Ethan Hawke shared a few stories about the set of this unforgettable scene, telling us:
It didn't matter. Denzel Washington was in many other amazing scenes on Training Day, and it's likely his performance in the "King Kong Don't Shit On Me" scene won him the Best Actor trophy that year. If it was the battle of the clips, however, Ethan Hawke swears he would have won, as he knew, at that point, that the tub clip was the perfect scene to present and beautifully captured the film tension. He said:
He didn't win. The trophy for Best Supporting Actor that year was ultimately awarded to Jim Broadbent for Iris, a film that everyone still talks about, all the time. To the right? Yeah, not exactly. But i remember this scene.
And Ethan Hawke too. Be sure to listen to his entire appearance on the ReelBlend podcast. He talks about his latest movie Zeros and ones, and even opens up a bit about joining the MCU for the next series Moon knight. It's good listening!