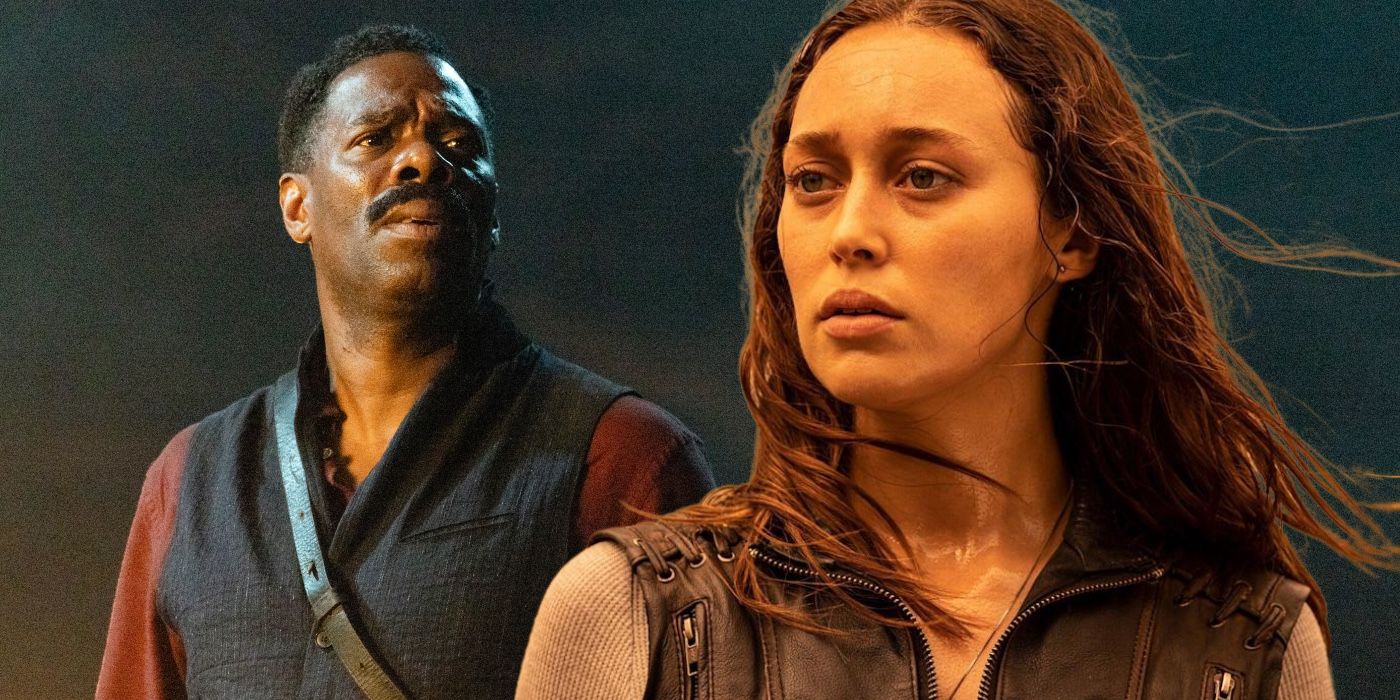 "Divine Providence" is a love letter to the characters of season 1
The following contains spoilers for Fear the Walking Dead Season 7, Episode 14, "Divine Providence," which airs Sunday, May 22 on AMC.
Fear the living deadThe latest episode of "Divine Providence" isn't perfect by any means, but it does have its highs that the show has been missing for some time. "Divine Providence" is a trip down memory lane for Alicia Clark, Victor Strand, and Daniel Salazar, who are currently the only remaining Season 1 characters on the show (minus Madison, who has yet to reappear).
The "Divine Providence" still has the faults which put Fear the living dead in the gutter. Thankfully, the episode doesn't jump in time like The Walking Dead used to do in season 11, but Fear the living dead certainly knows how to jump around the plot. To put it simply, one minute Alicia and Strand hate each other, the next they team up, and then they start hating each other again. There's also Daniel who just waves a gun and is the token old man who has a bad memory, which does his character a disservice.
RELATED: Fear The Walking Dead's Worst Couple That Keeps Getting Worse
It's understandable why showrunners Andrew Chambliss and Ian Goldberg came to the conclusion that Strand and Alicia would eventually become temporary allies. Strand and Alicia have known each other since the start of the apocalypse, and most of their travels have been shared. Christine Evangelista, who plays Sherry, even said in an interview with CBR that Alicia's choice to fight Strand wasn't a desire because of the love they have for each other. The destination is satisfying for both of their characters, but the execution lacks depth.
There's no buildup for Alicia and Strand to make amends in this episode. Neither of them really thinks about how they got here, and they reconcile when Strand realizes that Alicia may not be better. It makes sense for Strand to flip a switch, considering he proclaims Alicia to be the closest thing to his family, but Strand has seemed pretty good to be Alicia-free this season. His sudden desire to see her live and say he built the tower for the two of them completely ignores his entire character arc this season.
Either way, the two share some sweet moments that make the episode more tolerable than usual. Seeing Strand crumble and finally shed his skin is a reminder of what the show should be about: survivors who built relationships from scratch, coming from different backgrounds and experiences. The emotional scenes between Strand and Alicia hit harder than those of Alicia and Morgan saying goodbye because there's more history between the former that can't be glossed over.
RELATED: Fear The Walking Dead: A Main Character's Departure Opens Up Madison's Return
On the other side of things, there's Daniel, who also has moments of contemplation that take the show back to its roots. Daniel must finally piece together the fact that Ofelia is gone, and his moments of recollection include brief but punchy flashbacks of Ofelia that keep the nostalgia factor alive. Daniel's story over the past two seasons has been flat and colorless to say the least, but the feeling of his deepest regret is kind of the.
It's quite telling that most of Season 7's best moments include the three main characters from Season 1 who are still alive. Of course, everything is obviously setting up Madison's return, making her the fourth Season 1 OG to hang by a thread. But let's not hope Fear the living dead make some smart changes after that – Morgan returns in next week's episode by the looks of the episode 15 promo, so it's back to the always-positive "Morgan and Friends" show.
New episodes of Fear the Walking Dead air Sundays at 9:00 PM ET/PT on AMC and are available to stream a week early on AMC+.
Fear the Walking Dead shocks fans with two major deaths
Read more