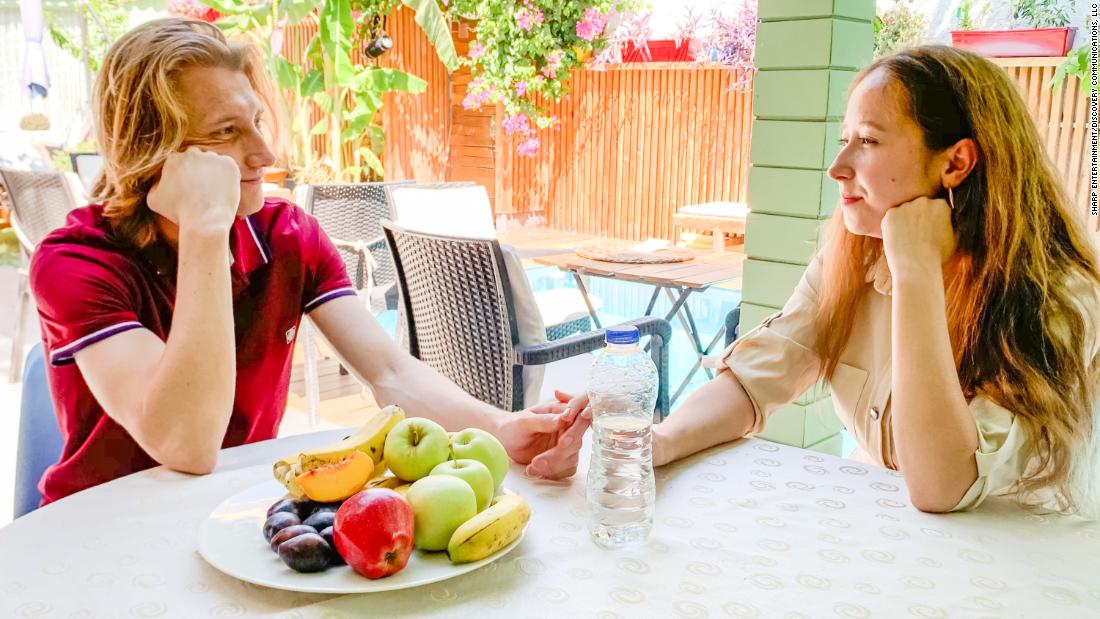 Is TLC the weirdest network in television? In addition, revisit the "Big Leap" series of the fall in a less "ordinary" series
TV OT is a weekly preview of what the animation team at CNN is watching, because too much television forces us all to work overtime.
While I generally prefer to keep my blemishes covered under layers of well-mixed concealer, there is a public button I have to bring up in the name of transparency: Over the years, I've watched a lot of TLC.
I'm someone who generally thinks that there shouldn't be a term "guilty pleasure" in talking about television, because you shouldn't be ashamed of whatever comforts you. But I can't say that watching "Sister Wives" (back November 21) or "My 600 lb. Life" (new season airing now) or "So Freakin 'Cheap" brings me anything that feels like fun. , but I can't stop.
Herein lies the mystery of what I will now say controversially as the strangest and most fascinating television network.
Unlike streaming networks, which can bury their trash while winning awards for their premium content or broadcast networks that have to care deeply about offending one of their dwindling viewers, TLC lives in their crud. Heck, they often celebrate it.
This is where I must point out that like any network, TLC has a certain reach. For example, it spawned the inspiring story of transgender teenager Jazz Jennings. "I Am Jazz," entering its seventh season this month, has done volumes to raise awareness of the challenges of being young and trans – something that is arguably (and sadly) more needed now than when it premiered.
"It is unlike any other programming on TV right now," said a friend, who spoke on condition of anonymity and we all understand why. "It's against social norms. We don't have a lot of drama in our lives, but we watch it on TV."
The other half of the couple adds, "It's a world you just don't know. You're sucked in."
And maybe that's the secret? TLC is the TV equivalent of a car crash you can't look away from.
The strongest objection I hear against TLC programming is that it can seem exploitative and often mean in the mind. But I would say that we are all responsible for our own reactions to the stories we see in the same way that participants are responsible for agreeing to be presented. Do I think couples are weird? Yes. But do I also cry watching "My 600 Lb. Life "? Absoutely. And did everyone knowingly participate in any of those shows to get on TV? Absoutely.
TLC hasn't been The Learning Channel for a long time, to the disappointment of many. But maybe they managed to decide that there was an audience for television that hates the conventional.
Revisiting the "Big Leap" series of the fall in a less "ordinary" series
Now I'm throwing it to Brian Lowry with a mid-fall televised update.
"One of the problems with reviewing shows that have a little more ambition than 'FBI' spinoffs is whether a few early episodes can actually be sustained over the course of a season, and still less than several seasons.
Fortunately, three network shows that garnered the most favorable responses when they debuted this fall – "The Big Leap," "Ordinary Joe" and "Ghosts" – continue to hold up quite well.
Fox's "Big Leap" might be the most impressive of the bunch, finding clever layers by combining the characters – taking part in a fictional reality TV dance show – in unexpected ways. It's still sweet, funny, and pretty smart about how the reality sausage is made, with Scott Foley shining as the amoral producer who will crush just about anyone looking for a second season renewal. .
Meanwhile, NBC's "Ordinary Joe" leaned on its pilot with details of the central character, played by James Wolk, following him on three separate paths sidetracked by a decision he made at a crucial time in his life. A little tense at times, it remains an editing feat and has regularly dropped new tidbits to expand the story.
Finally, "Ghosts" established itself as a cookie-cutter comedy for CBS, with a couple moving into a house inhabited by ghosts from different eras. While it has the advantage of being adapted from a UK show, that is not a guarantee of durability on a larger US TV grid, which the show has so far exhibited.
All in all, this is an encouraging sign for the big networks, which have at times seemed willing to lead their existing franchises ("Chicago" all, "Law & Order", etc.) in a constant march towards oblivion.
These new shows suggest there is life to the model, especially if you take a few creative risks to expand it. "
'Class adjourned
For your weekend watchlist, here's Lowry again with a recommendation.
"OK, we got it, established intellectual property is all the rage, but the new 'Head of the Class' revival, on HBO Max (like CNN, a unit of WarnerMedia), feels more peripherally attached to the show slightly. memorable that preceded that than most.
Here, Isabella Gomez (a veteran of the "One Day at a Time" revival) stars as the lazy teacher for a group of high performing kids, in a series that feels as generic as it sounds. Despite the new faces, there isn't much to distinguish from a network sitcom in the 1980s.
As for ties to the original, Robin Givens appears in a subsequent episode, which is good.
As for making us look with the title, mission accomplished. Making us stay is another matter. "
A 'Symbol'-ic gesture
And another from Lowry: a programming note for the Peacock-less.
It's a small thing, but the synergistic movement is another example of the act of juggling that studios face when considering where their shows will fare best. Frankly, 'Lost Symbol' could have been a long shot in any location, but like 'Head of the Class' it probably would have looked more comfortable on a broadcast network in the first place. "