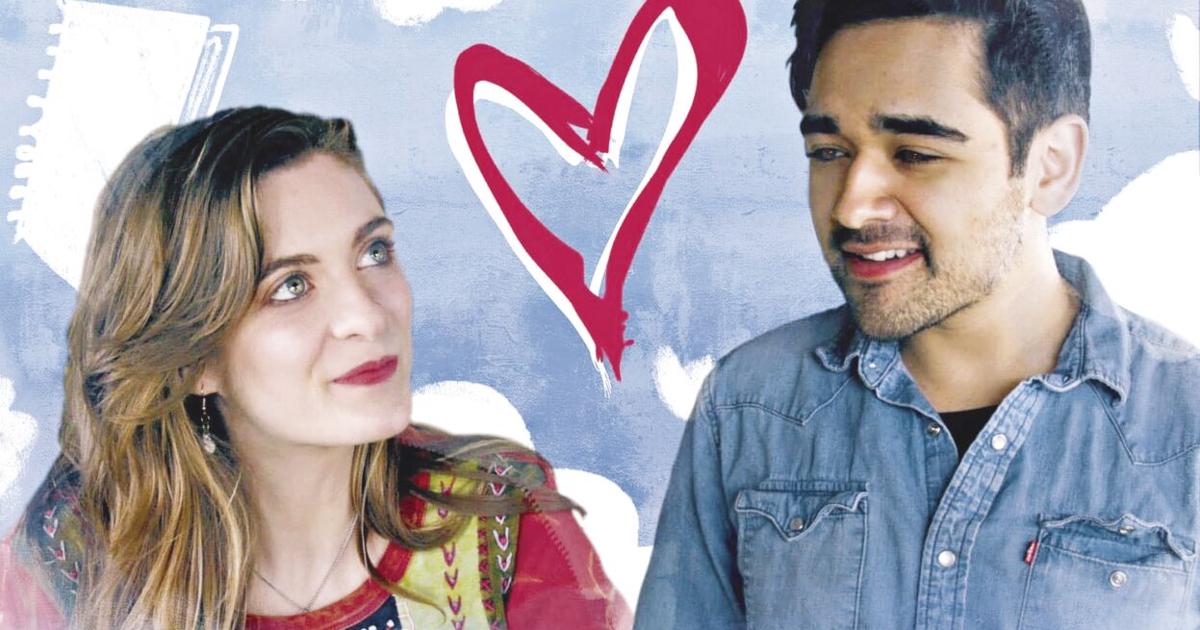 'Love Story' is heading to film festivals | Local News
"Love Story," a short romantic comedy featuring the creative and performing talents of four Greenville-connected people, had its big-screen premiere at the Texan Theater earlier this month before being submitted to film festivals.
The four from Greenville who worked on the film are its writer and director Michael Lester, special effects artist Austin Thomas, producer Holly Rice, and lead actress and editor Rachel Rice (who is Holly's daughter).
"It's only seven minutes long and the project started when I encouraged Michael to try to write a shorter film to help gain entry to film festivals," said award-winning Holly Rice. at festivals for her work as a producer. and as an editor of short and feature films as well as music videos.
Similar to the case with Holly, the past few years have been prolific for Lester, who has written, directed, edited, and starred in several 15- to 30-minute films, including the slacker comedy "Seeking Priest," the revenge drama "No Good Deed ". and "The Actor," which follows an aging actor who looks back on a life of choice and compromise and wonders if they were worth it.
The groundwork for Holly and Lester's eventual collaboration was laid when they first met at a Hump Day Hour fine arts showcase at the Texan Theater, when the screen adaptation of "Nanyehi (which is late 18th/early 19th century Cherokee leader, warrior and diplomat Nancy Ward) was shown, which was co-produced, co-written and directed by Holly.
Later, when Lester learned of Holly's daughter's aspirations to become a professional actress, he floated the idea of ​​writing something for her.
"I guess that was the genesis of the project, when Michael told me he'd like to write something specifically for Rachel," Holly explained.
In the film's trailer, Rachel can be seen as a shy romantic working to build her confidence after developing feelings for a guy she recently met, awkwardly responding to a compliment about her hair with "Thank you. grew on my head.
At the premiere of "Love Story", two earlier shorts that Holly had previously worked on were also shown. Both films are comedies. One was "Sparky & Butch," which has won awards at six different film festivals since its release in 2018. The other was 2021's "Kathy With a K," which has already won awards at two film festivals, one of which was awarded to Holly specifically for "best editing".
Despite these and other accomplishments, Holly remains humble about how she got into filmmaking.
"I started filming and editing stuff for my kids with iMovie (video editing app), then I did stuff for my church and just kept taking on bigger and bigger projects," she said. "Although I produce, direct and write, I still consider myself an editor."
Holly's current projects include producing 'Jude's Gentle Giants', a feature film adaptation of Les Graham's novel of the same name, and editing the trailer for an episode of Mount Hideaway Mysteries, titled 'Heartache and Homecoming".