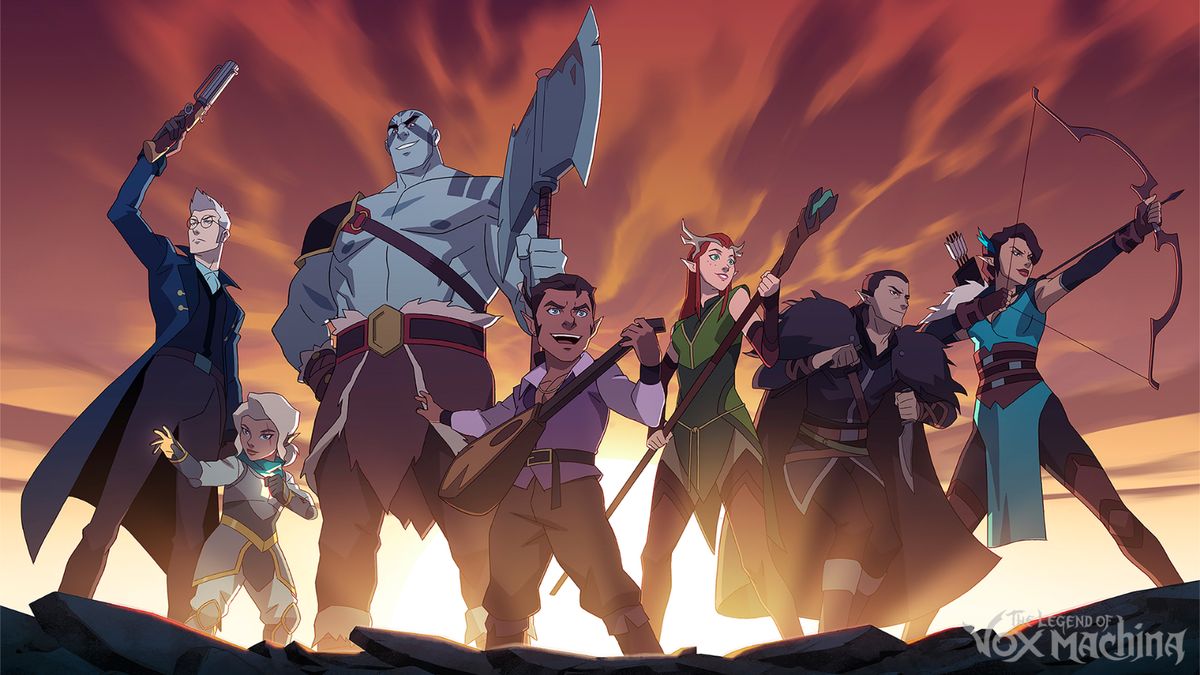 New Amazon Prime Video TV series has a perfect 100% score on Rotten Tomatoes
Amazon has a hit on its hands: Critical Role's The Legend of Vox Machina is streaming now and the reviews are absolutely amazing.
First, a little background. The animated show takes place in Exandria, a world created by Matthew Mercer from a personal Dungeons & Dragons campaign. Things really took off from there.
One of the coolest things about this show is that, despite airing on Prime Video, it was originally funded by Starter, raising over $11 million. The campaign was one of the highest funded for a television or film project and helped fund the first 10 episodes.
From these, Amazon order 14 more episodes, which means the show is guaranteed to get a second season – and that seems like a pretty incredible move considering the reception.
According to rotten tomatoes, The Legend of Vox Machina has a Tomatometer score of 100%. Yes, 100%! The audience score currently stands at 94%, which isn't bad either.
One to watch – if you dare
As Polygon said in his reviewthe show isn't high art, but it's a fun game – and that's totally fine for a D&D-based show.
Some might find it a bit too much (there's a lot of gore and violence) but as long as you go with your eyes open it's going to be a fun time.
"It's weirdly wholesome for a show that starts out so strong with the F-bombs and boobs, but I love it," says Polygon Cass Marshall. "Critical Role's heart and good intentions overcame many of the initial issues with The Legend of Vox Machina, and by the time the major season arc kicked off, I was fully invested."
If you're looking for something to watch this weekend, we highly recommend checking out at least the first few episodes, which you can do for free right now. Amazon Prime Video has a one-month free trial.