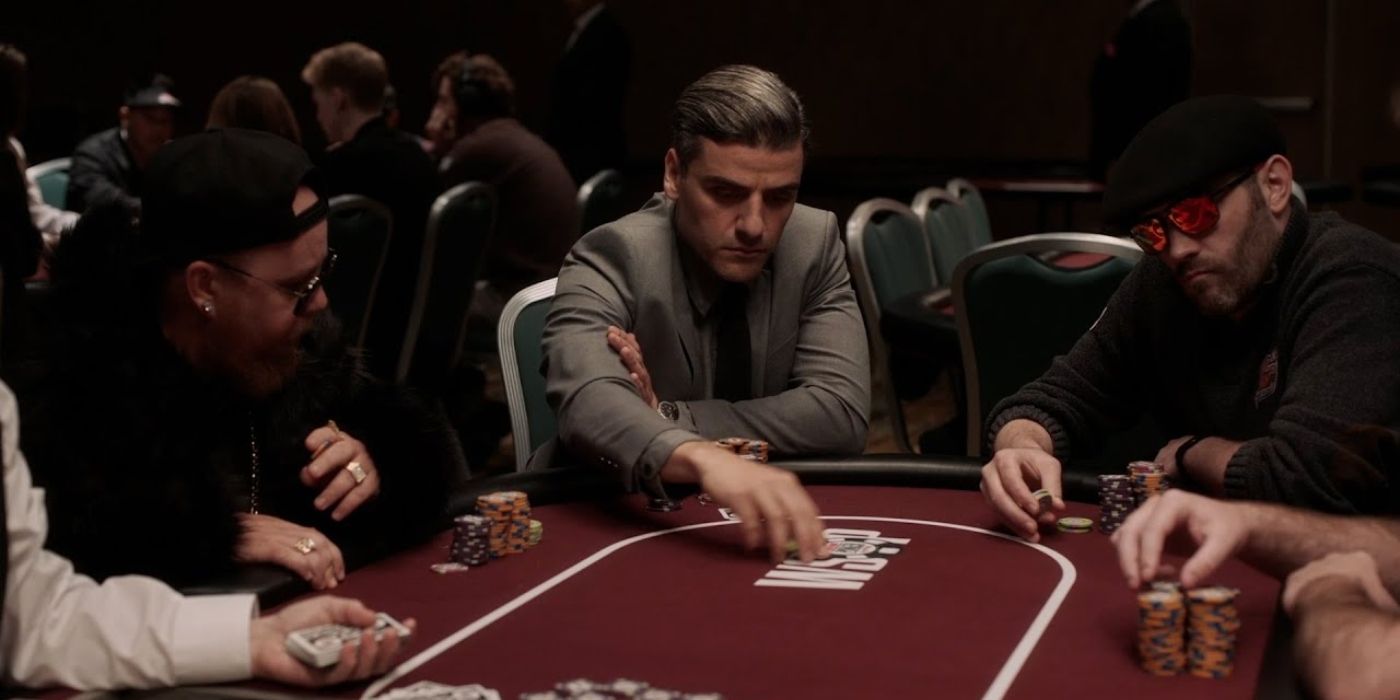 Oscar Isaac reveals what draws him to characters like Moon Knight
Oscar Isaac explains why he is drawn to portraying characters in search of redemption like William Tell from The Card Counter or Poe Dameron from Star Wars.
Over the past few years, Oscar Isaac has played a variety of instantly iconic and complicated characters – from X-Wing pilot Poe Dameon in the new Star wars almost caricatured Apocalypse trilogy in X-Men: Apocalypse, to more rooted and complex characters like Paul Gauguin in At the gates of eternity or problematic inventor Nathan Bateman in Ex Machina. He's even currently set to join the Marvel Cinematic Universe as Marc Spector, aka Moon Knight, in the upcoming Disney + series of the same name.
Perhaps one of his most endearing and complex characters in recent memory is his latest, the lead role of William Tell in Paul Schrader's new film. In The card counter, Isaac portrays a complex man facing his particularly dark history and lingering drama, in part leading an unpretentious life traveling the country and playing cards. Ahead of the film's September 10 release, CBR spoke with Isaac about his performance as William, and he revealed what always draws him to a character, no matter how much they may appear on the surface.
RELATED: How To Watch The Green Knight Online – & What To Look For
Schrader's directorial follow-up to his Oscar nominee First reformed, The card counter focuses on William, a man trying to cope with the dark things he did in his past that have weighed on him for a decade. Despite a wealth of guilt and regret at the heart of his character, there is still a complicated dark side about him that he finds it hard to come to terms with.
Comparing the role to some of his previous characters, Isaac explained what connects his role choices. "I think it just has to be a challenge, pique my curiosity enough and talk about something that is… there is a real emotional and complex nature, at least I'm trying to find that," Isaac said. "And if it's not necessarily written that way, Poe Dameron was where we kept trying to dig in and find what we could. Often times these are in the service of a much bigger story and larger. But certainly with William Tell in The card counter and Moon knight, [the appeal comes from] looking at how to dig deeper into it and find things that seem true and honest. "
The Card Counter, written and directed by Paul Schrader, hits theaters September 10
KEEP READING: Fantasia 2021: Martyrs Lane Shows The Haunting Power Of Untreated Grief
The biggest plot holes and Shang-Chi's unanswered questions
About the Author