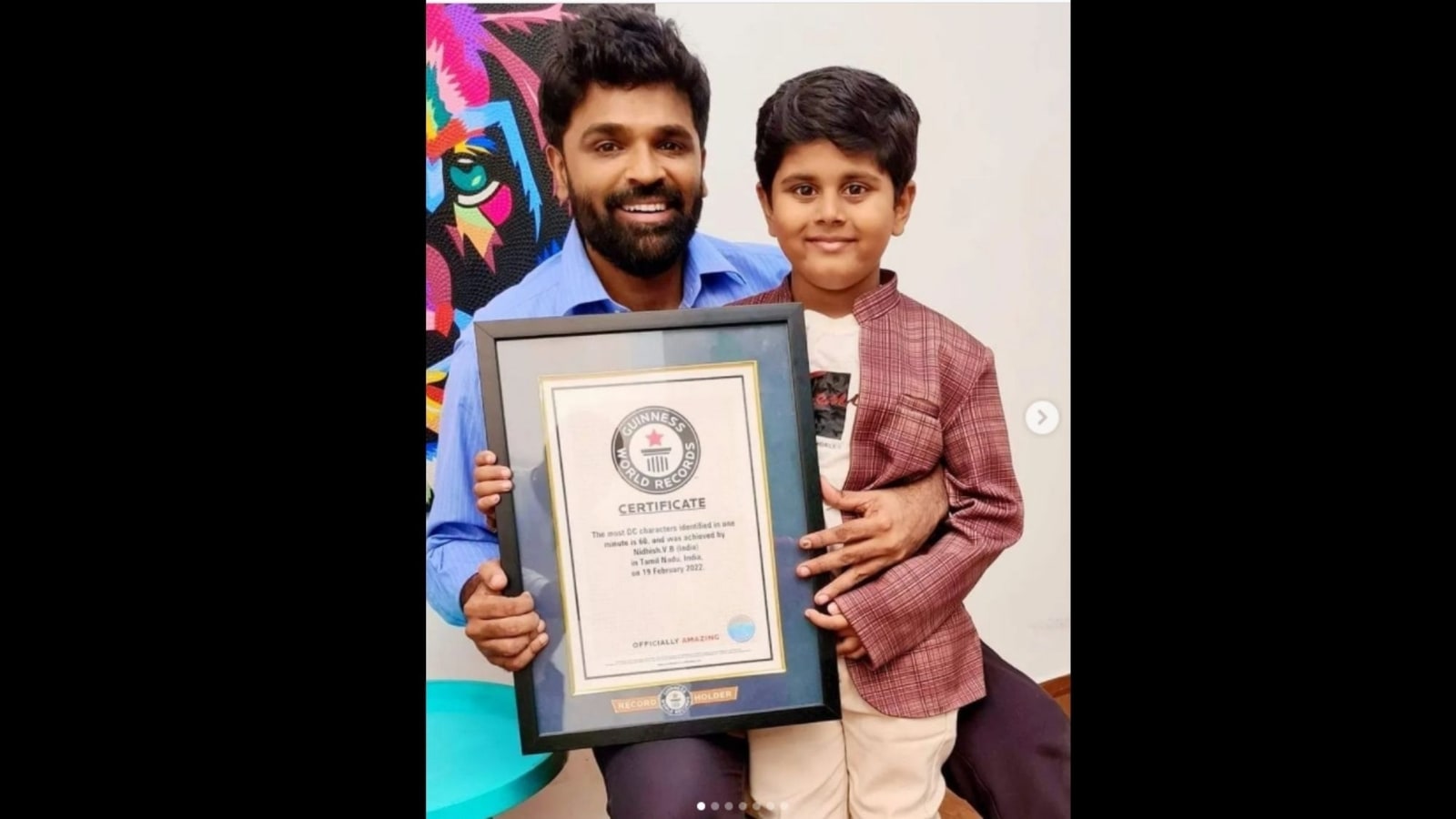 Tamil Nadu Boy Breaks Guinness World Record by Identifying Most DC Characters | Tendency
In childhood, we are really fascinated by superheroes as they seem heroic and we want to imitate them. Kids know every minute detail of their superpowers and villains. Like this boy from Tamil Nadu who broke the Guinness World Record for identifying the most DC characters in one minute. Nidhish VB set the record last month at an event held in Chennai. The 7-year-old identified characters like Batman, Superman, Wonder Woman, Joker, etc. to set the record.
"Highest number of DC characters identified in one minute is 60, and was made by Nidhish.VB (India) in Tamil Nadu, India on February 19, 2022. Nidhish is a big fan of DC series," shared the Guinness World Records website. .
Tamil actor Raj Kamal also shared his photographs on his Instagram four days ago. The post has already received more than 3,000 likes.
"So proud of this little boy. For getting @guinnessworldrecords, much more to do with magane my dear," he captioned the post.
See the post below:
"Congratulations," one Instagram user commented on the post. "Congratulations so cute," said another with heart emojis.
Nidhish is also an actor and an avid Instagram user where he has over 61,000 followers. He continues to entertain his fans with his dancing skills and creating Reels.
Watch his Instagram reel below:
DC is an American comic book publisher and the flagship unit of DC Entertainment. Some of the most popular DC characters are Batman, Superman, Wonder Woman, Flash, Green Lantern, and Aquaman.
What do you think of this world record achieved by the boy?