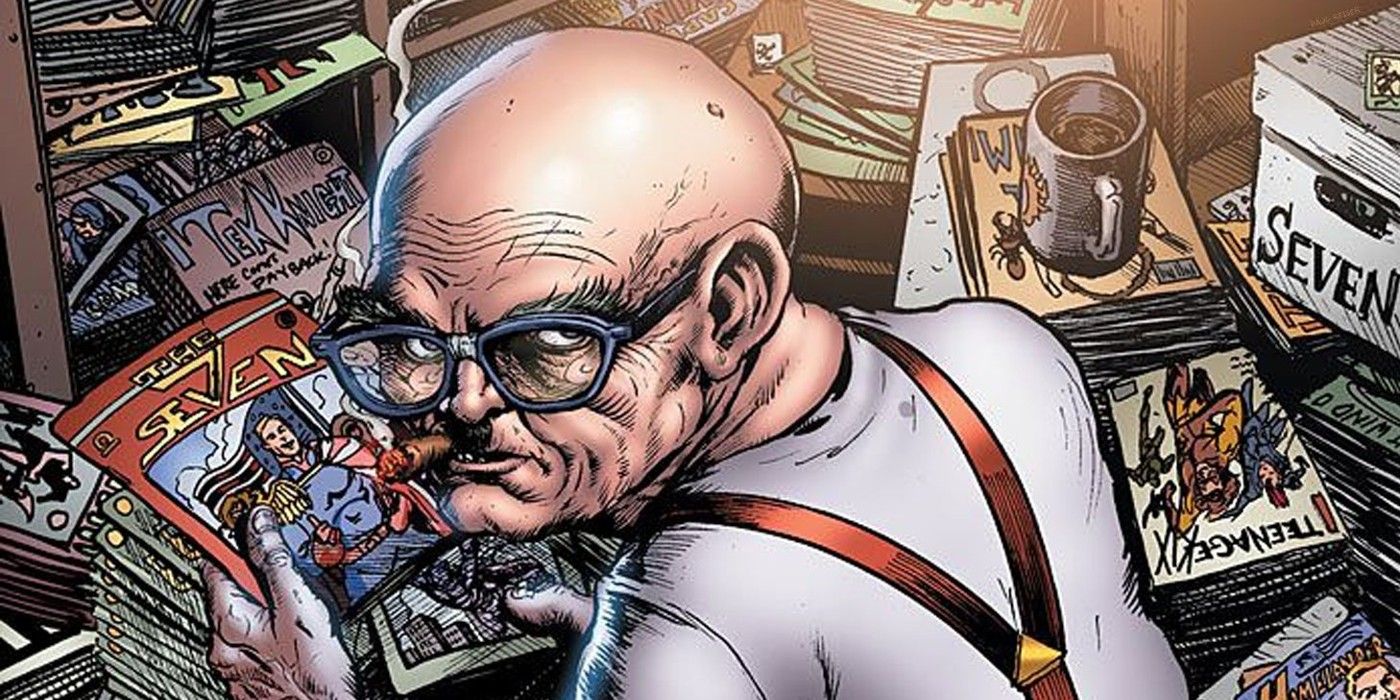 The Boys' Angry and Filthy Stan Lee parody confirmed for TV series
Prime Video's The Boys teases the introduction of The Legend, the original comic book series parody of real-life Marvel Comics legend Stan Lee.
Prime Video Season 3 The boys will feature a legendary comic book character.
The Boys has confirmed that Season 3 Episode 5, "The Last Time To Look On This World of Lies," will mark the live-action debut of The Legend, a character from the original comics intended to be a parody of Stan Lee. from Marvel Comics. . "A Legend Appears Friday" The boys wrote on Twitter, along with an image of the character. The actor who will portray The Legend is unknown at the time of writing.
RELATED: The Boys: Homelander Destroys Truck in Real Life Season 3 Ad
Created by Garth Ennis and Darick Robertson, the legend made his first appearance in The boys #seven. Although his real name is unknown, he is an unofficial member of The Boys in the comics and works as an informant. The Legend lives in a comic book store and is a former comic book editor and writer for Vought-American's Victory Comics, a job that gave him an encyclopedic knowledge of all the supes working for Vought.
The boys launched its first three episodes a day early on June 2, with the rest of its eight episodes set to drop weekly on Thursdays. From its premiere, The boys received a near-perfect score on Rotten Tomatoes, currently at 96% on the Tomatometer, with an audience score of 86%. CBR's own review of The boys Season 3 described the final episode as "bigger and badder than ever, and going straight for the jugular when it comes to blurring the weaknesses and nuances of this American life to great effect, as only the Prime Video series can".
RELATED: The Boys: Vought Newscaster 'Caught' Losing It On Camera With An NSFW Rant
The boys is based on the comedy series of the same name by Ennis and Robertson and the first two seasons of the show, created by showrunner Eric Kripke, first streaming on Prime Video. Season 3 of The boys wrapped filming in September last year and has already been picked up for season 4. The long-awaited third season began filming in late January 2021 in Toronto following production delays due to the coronavirus pandemic (COVID- 19).
In a series known for its brutal violence and explicit nature, Season 3 has been teased by cast and crew as the bloodiest episode of the Prime Video series. Again. Ahead of the shocking season premiere, Kripke teased that Season 3, Episode 1, "Payback" would be the "craziest" thing the show has done so far. In fact, a recent behind-the-scenes photo revealed that The boys used practical effects to build a giant penis for the episode's grossest moment.
New episodes of The boys premiering every Friday on Prime Video.
Source: Twitter