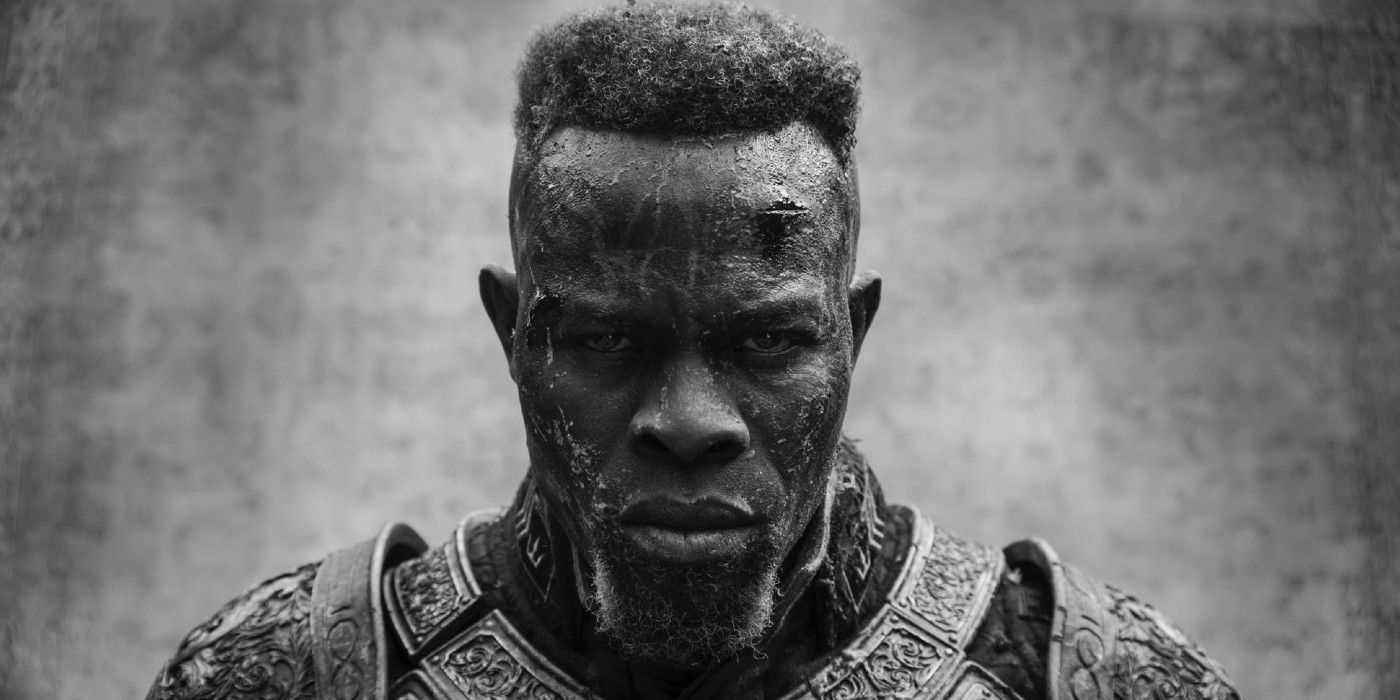 Zack Snyder shares first photos from his revamped Star Wars movie
Filming has begun on Zack Snyder's upcoming sci-fi adventure film, rebel moon.
Snyder shared three behind-the-scenes photos from the first day of shooting the Netflix movie, rebel moon. "It's started," the director wrote in the caption, offering a first look at the redesign star wars film.
RELATED: REPORT: Zack Snyder's Rebel Moon Character Details Surface
Snyder's photos mark the first official look at the sci-fi epic after the director released official concept art for the film in December 2021."rebel moon concept art…we're in full swing towards principal photography in a few months," he wrote in the caption.
rebel moon centers on a peaceful colony on the edge of space whose world is turned upside down when they are attacked by the armies of dictator Belisarius. For their own survival, the colonists send Kora, played by Sofia Boutella, as an emissary to seek help from nearby planets. With Boutella, the film features a large cast made up of actors Cary Elwes, Corey Stoll Charlie Hunnam, Djimon Hounsou, Ray Fisher (Justice League), Doona Bae, Jena Malone, Staz Nair, E. Duffy, Charlotte Maggi and Sky Yang. Also joining the cast are Obi Wan Kenobi star Rubert Friend and army of thieves actor Stuart Martin, although the nature of their roles has yet to be revealed.
rebel moon was originally intended to be Snyder's own pitch for a potential Star Wars movie, meant to be a darker take on George Lucas' sci-fi universe. Nearly ten years later, after striking a deal with Netflix, the film has been revamped and now Snyder is hoping rebel moon in a broad franchise similar to his own army of the dead series.
RELATED: The Flash Would Feature Another Zack Snyder's Justice League & BvS Star
"I was growing up as an Akira Kurosawa fan, a star wars fan," Snyder said in July 2021. "It's my love of sci-fi and a giant adventure. I hope it also becomes massive intellectual property and a universe that can be built on. I spent the last two or three years building this universe. Every corner should be painted. I sketched, drew constantly, and really cultivated its fertile soil to make this world fully realized. "According to previous reports, production on rebel moon is set to run until November 2022 and will be split into two feature films.
Directed by Snyder, with a script by Snyder, 300 co-writer Kurt Johnstad and army of the dead co-writer Shay Hatten, rebel moon does not yet have a release date and will stream on Netflix.
Source: Twitter
Zack Snyder's Justice League Tops 'Oscar Cheer Moment' List
Read more
About the Author